Empire is back tonight and the Feds are breathing down Thirsty's neck. One agent, in particular, makes it clear to Thirsty that she's clout chasing. Basically, if she can take down a big fish–Lucious Lyon or Damon Cross (or Lucious and Damon) then she gets the career boost to the governor's office that she has been looking for. Thirsty tries to keep it cute, but his back is against the wall. The FBI agent wants Thirsty to tell her the connection between Lucious and Damon. Thirsty goes into the story. We cut 18 months back to Empire's Platinum Party. Damon is actually at that party and Thirsty tries to play it like nothing of note happened at the party. The Fed tells Thirsty that the feds have been watching his moves for a minute so he better ante up with the info. So then Thirsty tells the agent the "story of a guy and a girl." It's him and his boo, Vera. He met Vera at the DA's office where she's an administrative assistant. The agent gets aggy and wants to know what the heck this has to do with Cookie and Lucious, but Hold that thought.
Back in the present, Andre is at the hospital getting a full body ct scan for whatever may be wrong with him. Hold that thought.
Back to Thirsty. We learn that he ended up meeting Damon at the Platinum Party. Thirsty wasn't working for Lucious at this time because Lucious let him go due to his financial trouble. Damon said he heard about all the good work that Thirsty did for Lucious so he wants to work with him. Vera caught the tail end of this conversation and tells Thirsty to be careful about Damon because his name has been tossed around the DA's office and because she doesn't want to lose him. Thirsty says if he can handle Lucious the can handle Damon. We'll see about that. Thirsty eventually tells the agent that he never spoke to Damon again after the party and that's when the agent swoops down like a dang vulture. She asks Thirsty about a man named Victor Horst. Then we flashback to a meeting between Victor, Thirsty, Damon and a couple of other goons on an airport hanger. Basically, Victor was supposed to have embezzled some money for them to split but he was dishonest about how much. Thirsty called him out for trying to pocket some extra change. Then he tries to play Thirsty by saying he doesn't work for Lucious anymore and Damon snaps and beats Victor to death. Damon then tells Thirsty what to do with the extra money now that Victor is dead, and he makes it clear that he ain't no Lucious, in fact, he's a lot more dangerous. He is though. Actually, you can tell that Thirsty is kind of shook, which says a lot because Thirsty doesn't scare easily.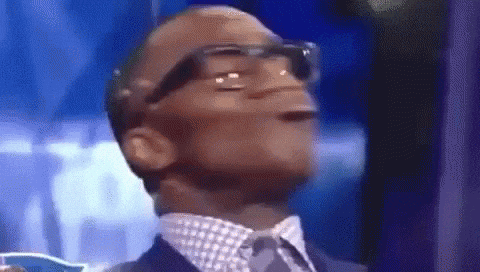 Eventually, we get to the part where the agent demands to know what the connection is between Lucious and Damon. So, Damon demanded that Thirsty invite him to the polka game with Lucious. Thirsty declined at first because he knew the game was going to get robbed but Damon is persistent so Thirsty gives in. Later on, Damon pulls a gun on Thirsty demanding to know why he put him in the game knowing it would get robbed. Obviously, it's because Damon is a demanding psycho but anyway Lucious and Thirsty thought they had the upper hand but Damon got the drop on them. So, Lucious gave Damon that expensive painting that was he and Cookie's wedding gift which saved Thirsty's life. Thirsty says he got roped into all of this because he just wanted to impress Vera. He was just trying to downplay his involvement because Vera obviously wanted him to stay away from Damon in the first place.
Meanwhile, back at Empire. Jamal actually gets Treasure and Tiana to call a truce and they record a song that has the potential to be a hit. Patel, with some convincing, agrees to let Cookie and Lucious do their free concert. Stakes are high because if this doesn't work, Empire could end up flat broke.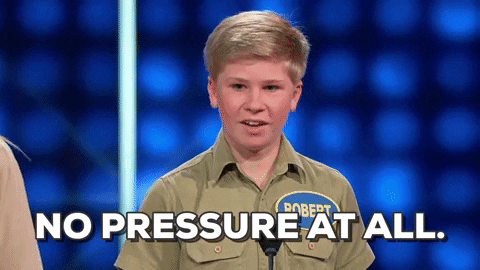 Back to Andre. He goes to his girlfriend Terry's house and asks her to sign some paperwork. He tells her he wants to give her the world and wants Quincy (her son) to have the future the system stole from him. She demands to know what's up with him and he finally reveals that he has cancer. It's stage 4 lymphoma and the prognosis isn't good. He may only have a few months left to live and of course, he hasn't even told his family yet.
Thirsty finally gets away from the feds and gets summoned to Damon's car. That's where he finds Damon sitting next to Vera with a gun to her head. He demands to know what the feds wanted and Thirsty tells him that they've been watching them for a while but that he didn't crack. That is enough to let Damon let Vera go. Before Thirsty goes chasing after her, Damon tells him he needs him to keep a closer eye on Lucious but Thirsty calls him out because we know that Damon really wants him to keep an eye on Cookie. Damon goes silent because we all know it's true.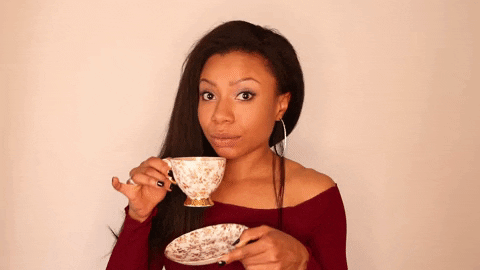 Finally, we end the episode with Terry storming into Andre's office telling him that she's not going to sign the paperwork because that would be her admitting he's going to die and she doesn't believe he came into her life and saved her son for nothing. Terry says she's going to help him fight because this isn't where their story ends. He did the impossible for her so she's going to do the impossible for him and they embrace. And we're all like, dang, are they really going to let Andre die? Like, he's just had so many terrible things happen to him already. Like, for real?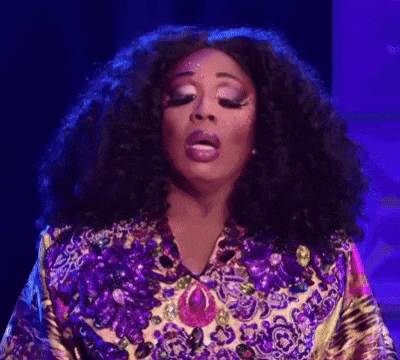 Hopefully, there's a positive plot twist in the pipeline for Dre but right now things just look bleak so he might be the one in the casket. Let's remain in denial for now and revisit this next week.
RELATED POSTS
'Empire' Recap: Cookie Struggles With Her Attraction To Damon Cross