Although f*ck boys come in all shapes, sizes, ethnicities, colors, nationalities, professions, etc, these key phrases are most likely used by all of them in every language.
If you are dating a guy and you hear any of these (and you're looking for a serious relationship), run girl, just run!
1. "We will see where it goes. We know what it is."
Yea connection grows over time, but this is code for "I'm not trying to commit any time soon" to you. If you "knew what it was,"you wouldn't be asking, right? Don't be ashamed of asking for what you want. He asked for what he wanted when you all slept together right? Mhmmm.
2." Let's let it evolve organically." (The earthy organic version of "We will see where it goes.") See above.
3. "I'm not ready for a relationship right now."
He's not ready but you all are going out every weekend and having sex every weekend and texting calling every day. Yea, right.
4. "I don't like how condoms feel. I can't keep my erection!"
Well, then he can't keep you either. Run girl!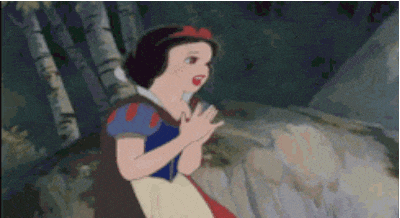 5. "I just got out of a bad relationship."
Which means, he's not getting into another one any time soon. Next!
6. "Don't pay attention to social media. I'm single."
Well @shethinksyallgotogether doesn't seem to think you're single!!  Hashtag #liar. If his mentions and tags are littered with the face of another woman, there's something else going on.
7. "Well, I live with my baby moms to help her with the bills." (Reader submitted)
Oh so you're just going to act like you can't hit "transfer" on your mobile banking app and send her the money? Boy, bye!
Are we missing any? Add yours below.
RELATED LINKS
Let's Get Real Ladies: You Can Tell A Lot About A Woman By The Man She Chooses To Love
UNPOPULAR OPINION: I Really Enjoy Period Sex
HE SAID/SHE SAID: Tank And Eva Marcille Talk About Celibacy And Dating Red Flags
Also On HelloBeautiful: