Tonight's episode of Empire marks Gabourey Sidibe's TV directorial debut and she hit the ball out of the park. Gabby's talent aside, the episode was scandalous! We begin with a reminder that Empire's Truth Tour is coming up. Stakes are high, so they have to do well. It doesn't help that Angie Martinez, who is guest starring as herself, grills cookie in an interview. She wants to know why it's called the "Trust" tour when fans have clearly lost trust due to the data mining scandal. Cookie glosses over the drama, like she usually does, and assures Angie that everything will be okay. We shall see.
In other news, Andre's girlfriend, Terry, takes him to one of her colleagues, a doctor who does a lot of work in treating lymphoma. The doc says it's possible to treat and maybe even heal Andre but he has to start some aggressive treatments asap. Andre thinks her treatment plan sounds good but still doesn't tell his family and is still trying to work like everything is okay. Work is a no-no. Terry tells him he must tell his family. Later on, he tries to run an errand for Lucious and doesn't even make it because he passes out. Hold that thought though.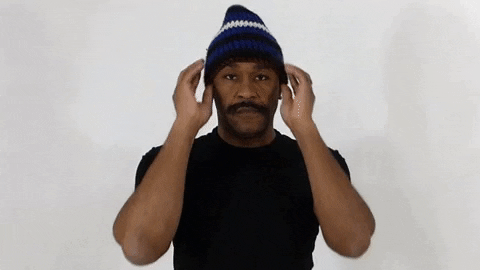 Thirsty fills Lucious in on how the feds want to nail Damon Cross and they think Lucious is happy to help take him down. Basically, Thirsty lied to the feds. Then Cookie finds out that Lucious set up a charity in her name to hide money from the feds. That's just one of a few illegal accounts around the world. There's some back and forth about this because Cookie is pissed, and then Damon Crosswalks in pissed off because said this is the reason he got a call from Panama saying that someone was meddling in his business. We don't know how much of the previous conversation he heard but they're all mixed up with each other and need to do some cleaning up.
Damon Cross tells them that their work with all these offshore accounts has been sloppy so Cookie has to go back to Panama with him to take care of some business in erasing their tracks. Lucious doesn't like the way Damon Cross is trying to call shots but he seems to know what he's talking about here so Lucious just eats Damon's tone. This is definitely foreshadowing about the contention brewing between them. Who knows, we might get an ultimate showdown.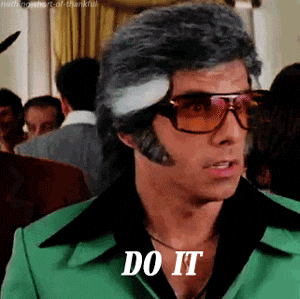 Now we're in the thick of the Truth tour and there's drama. Treasure's old manager comes through trying to get a stake in his old contract with her. Lucious thought he got rid of him but nope, punching him in the face wasn't enough to get him to go away. A snake gonna snake. Lucious keeps it cute because the feds are watching and offers to pay the man $30k to get rid of him. Deal accepted…for now. And this is where Andre working comes in. Andre was supposed to deliver the money to the man but never made it because he was vomiting and barely conscious.
Then more ish goes wrong. The lighting at the show is terrible and eventually goes out while Treasure and Tiana are performing their song. Treasure can't see and falls off the stage. It doesn't help that a dancer tried to grab her to keep her from falling and ends up yanking her wig off. You already know people are filming this and posting online. Treasure shows her rookiness by running off the stage. Then another artist, Carlito, is a no show and on top of all of this, there's a top vlogger having a field day roasting Empire.
Later on, Lucious talks Treasure off the ledge and convinces her to pick herself up and try again by the next show. The next show goes much better. The lights still flickered out, this time for Jamal's performance. He gets the crowd to wave their cellphones as the light source and starts a song dedicated to Kai but breaks down. That's when Winter, his British singer, Wynter, steps out onto the stage and picks up where Jamal left off. Then Jamal gets back in the game and they kill it as a duet. The concert goes over well and that hating vlogger gives it good reviews.
Kai even pays Jamal a visit just to let him know he was at the show. Aaaaaw.
Now it's time to celebrate. Cookie encounters Damon Cross after the show and he flirts with her again.She blocks his play and makes it clear that she's going to find her huuuuzzband. Cookie, unfortunately, finds Lucious in a compromising position. Basically, Lucious was minding his business backstage in a dressing room and Treasure's heaux arse straddles him because she wants to thank him. Lucious resists her but she won't get off of him. Cookie walks in on this and is pissed because she assumes the worst. Lucious tries to tell her it isn't what she thinks but she storms off mad as hell and heartbroken with clouded judgment. Lucious chases after her and begs her to listen but she won't.
Next, we see Lucious standing outside the venue chatting with Terry on the phone. She tells him what's up with Andre. While that conversation is going on, Cookie is on her way to get payback. You know where she's going. She ends up with Damon Cross. The last thing we see is her walking into his room and dropping her coat as he watches with a cocky smirk on his face. Let us all assume the worst for now.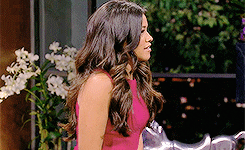 Back to Lucious. Now he's just standing outside in tears, wondering what the heck his life is right now but Treasure's manager busts up his alone time by being a jerk. The manager says that Dre never came through with the money (and we know why) but now Treasure's value has gone up since that showcase went so well. He's demanding $50K to go away but he's also taunting Lucious as if he doesn't see the man crying. Lucious snaps, and the inevitable happens.
Lucious beats him to death and there's no Thirsty to clean this one up. Aaaaaand the feds are definitely still watching.
RELATED POSTS
'Empire' Recap: Andre Gets A Grim Prognosis
'Empire' Recap: Cookie Struggles With Her Attraction To Damon Cross
More from Hello Beautiful