Eva's wedding is over, but the Real Housewives of Atlanta crew still can't seem to stop talking about her. We start tonight's episode of RHOA with Marlo, Tanya, and Nene together for a girls night. Marlo decides to pick up Sheree's role as the carrier pigeon once the topic of discussion shifts to how gorgeous Eva's wedding was. Marlo jumps in with the mess, saying that Eva probably shouldn't have had three dress changes because word on the street is, she's having financial issues. Marlo says she got all of this info from one of Eva's chatty bridesmaids who called her and said that Eva is a fraud, she's broke, etc. Tanya and Nene don't buy it at first, but Marlo calls her "anonymous" source and puts that person on speaker so they can dish all the tea and boy do they spill it! Every other season there's a housewife with alleged money troubles. It's Eva's turn this time.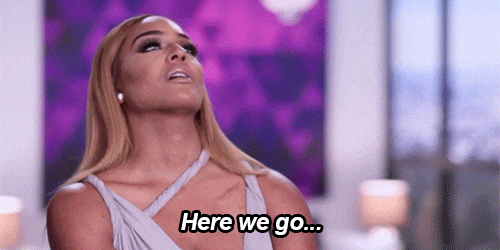 Let's fast forward to when Eva, fresh off the plane from her honeymoon, meets up with Kandi. Eva tells Kandi that some of the people that she thought were her friends started acting a'fool with regard to her wedding. Eva found out that one of her bridesmaids choked her wedding planner at the wedding and there's one friend in particular, named Shanita, who really flipped the script on her. Shanit[ was her best friend but they fell out after the wedding. So, perhaps it's Shanita who is Marlo's source. Anyway, Eva mentions that they're also trying to figure out their new home situation. They're looking at homes to buy and renovate but in the meantime, they're going to move into a new rental…but they're already living in a rental. Kandi points out the obvious: This is a lot of money given that she just paid for a wedding and it's odd to move from one rental to another knowing that you're planning to buy a house. Eva mentions that part of why she's moving is that her daughter's father, whom she refers to as her "donor," is allegedly stalking her. Like, he'll just pop up outside her house and be staring up at the window.
Later on, the crew meets up at the grand opening of Kandi's new Old Lady Gang restaurant, so this is where Tanya decides to pull Eva aside to tell her about that phone call Marlo made. Tanya doesn't know the person's name but Eva says it has to be Shanita. Eva decides to go home after the discussion with Tanya because she's over it dot com. When Tanya gets back to the table they want to know why Eva left and NeNe gets pissed at Tanya because she felt it wasn't her place to tell Eva. Basically, NeNe felt like she should have been the one to tell Eva since "Eva looks up to her the most" and now Eva might hold it against her for not being the one to tell her.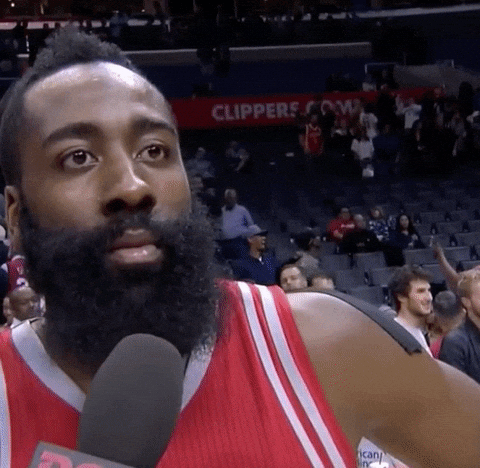 Then Marlo shows up in the middle of Tanya and NeNe's convo about this and finds out that what Tanya did (rightfully, btw). NeNe goes outside to call Eva and convinces her to come back. Meanwhile, Marlo is inside with more tea, talking about how she heard that Eva is known as a "full-blown lesbian" in LA. Finally, Eva returns under the condition that she'd chat with NeNe without mics. NeNe lies to Eva about turning her mic off and goes back and has this conversation. This time, Eva is with her hubby and they mention how they've been moving around because Eva's ex has been stalking them so badly that the FBI is involved (Eva has a protective order for domestic violence).
Eva comes back inside and talks about Shanita slandering her name. Then she talks about being stalked by her child's father and how they're moving because of it. Marlo claimed she wasn't trying to be malicious.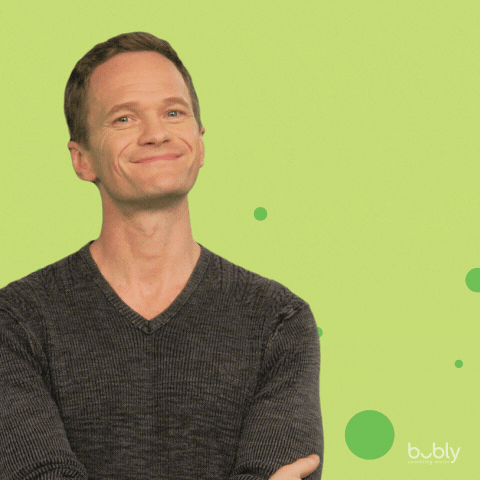 But they all seemed surprised that this info actually got back to Eva. NeNe and Marlo said they weren't going to say anything and hoped that Tanya would follow suit, but come on if Marlo didn't want anything she could have kept that info to herself!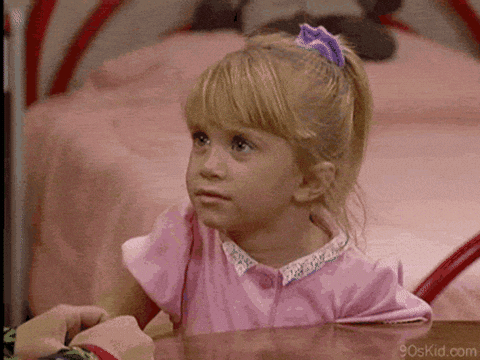 But she wanted to be messy. Tanya only told Eva because she felt awkward having that information knowing that she considered Eva a friend.
Anyway, this is where we end the episode. Let's pick this back up next week.
RELATED POSTS
'RHOAS11' Recap: Kandi, Porsha And NeNe Settle Closet Gate At Eva's Wedding
'RHOAS11' Recap: NeNe Takes A Break But She's Still A Hot Topic
More from Hello Beautiful