It's season finale time! Tonight's episode of Love and Hip-Hop Miami season two starts with Spectacular and Baby Blue on set of Bobby Lytes' video. Blue and Spec are helping him with, uh, art direction, I think. But the real tea is that  Spectacular's bachelor party is coming up and if Pleasure P shows up there might be problems because Pleasure P was apparently on the radio talking about how he's done with Pretty Ricky foreva.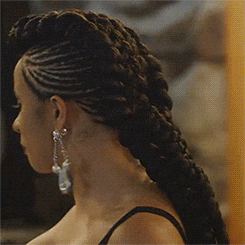 Spectacular and Blue wish he would have said this to their faces, yatta yatta. We all know that chance is coming.
Let's fast forward a bit to another event. Amara La Negra and Jessie Woo come face to face again. Amara hasn't forgotten Jesse's threat about how she and her mom could get faded so Amara is snippy, and they start going back and forth. However, the people around them—Miami Tip and Pleasure P—try to de-escalate, and shockingly, Jessie apologizes for her behavior and they actually move forward.
Then Prince and Liz come face to face with Bobby Lytes and Miami Tip. Bobby and Liz go back and forth. Liz doesn't like Bobby and Prince being friends. Bobby said Liz is just mad because she thinks he's in love with Prince. Then Miami jumps in the conversation talking about how Bobby doesn't want Prince and tells Liz to figure out what she and Prince are actually doing with their own thing. Liz doesn't take too kindly to this so she jumps back in and tells Miami she should get her facts straight, and they get heated but Liz removes herself from the situation before things get too crazy. Now, Prince and Bobby start talking to each other again and they examine where they went wrong with miscommunication and finally seem to get on the same page.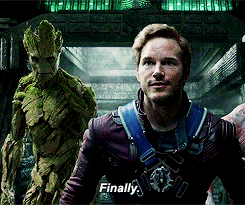 Let's fast forward a bit to Spec's bachelor party. Now we get to the moment where Prince confronts Khaotic. Earlier in the episode, Bobby gave Prince some messy tea about how Khaotic said he wanted to have sex with Liz. So, here we are. Prince confronts Khaotic, things get heated and then Khaotic swiftly runs over a car in an attempt to deliver some fade but you know that <em>Love and Hip-Hop</em> security shut them down.
We're still at the bachelor party. This is the point where Pleasure P shows up so now it's time for him, Blue and Spectacular to have their showdown. But it's not actually showdown. They all just get emotional about who hurt who again.  Pleasure P gets teary-eyed talking about how he's tired of the drama. Blue even tears up, which is surprising, but Blue and Spec seem receptive to Pleasure P's pain and they all have a productive conversation and say they're ready to let bygones be bygones and move forward. We know they end up moving forward because Pretty Ricky was a part of the Millennium tour. But seriously, they all need group therapy.
Finally, the episode wraps up with the usual montage that they do on every love and hip-hop franchise where everyone is trying to pretend everything is all good, and then we get into part one of the <em>Love and Hip-Hop Miami</em> reunion. It's the same ol' same ol. Amara and Jessie's peace treaty is a dub. Jessie still has a problem with Julian. Bobby also has a problem when Julian so they get into a screaming match that goes nowhere.
Speaking of Bobby, he and Trina are on good terms and they even moved forward with their record that they had been planning to do.
Finally, we revisit Khaotic's case. He had eight charges, but six got thrown out. He still has to fight the last two charges and he's confident that he's going to win his case. In other news, we learn that Trick Daddy has decided to give Khaotic the feature he wanted. All is kinda sorta well in ratchet Florida.
RELATED POSTS
'LHHMIAS2' Recap: Trina's RockStar Music Group Shines Without Drama
'LHHMIAS2' Recap: Trick Daddy Shoots His Shot With Amara La Negra