Real Housewives of Atlanta Season 11 is almost over. We still have to tie up loose ends with the reunion special. Part one aired tonight and NeNe's negative energy took center stage. The episode was mostly uneventful, but she didn't miss a beat when it came to making nasty faces and doing the snippy thing she does when responding to questions as Andy goes over various topics. Highlights from the season that were discussed tonight include Porsha's pregnancy (she's at the reunion heavily pregnant), her romance with Dennis, Eva forgetting her shadiness throughout the season, and Kandi's surrogate.
But speaking of NeNe…
There's a point where she mentions that she didn't like something Eva said about her during the season, and Eva asks if this is why she's there with the energy. It's the nasty energy everyone can feel. Basically, Eva said that not everything is about NeNe. This was during Eva's bachelorette in Japan. Remember how NeNe was there…being negative, again? So yeah, this discussion leads to NeNe being so nasty and so rude toward Eva. Then we move on to Cynthia addressing how Eva would say shady and ageist things about her behind her back but then be nice in her face. Eva maintains that she never really thought the things she was saying were shady.
But Cynthia doesn't take it to heart anyway. Then Eva's comment about Shamea "not being black with a q" come up. Remember, Kandi thought she was being colorist so this is her moment to call Eva out on it. Eva said she didn't mean it that way that she loves all black people and would never say something like that. This actually does seem genuine and they finally move one.
In happier Kandi news, she and Todd got a surrogate and have decided to move forward with the embryo transfers. So, if all goes well, we'll probably be hearing from the Burruss-Tuckers soon about a new addition coming soon.
Then the ep winds down with NeNe. She had been talking trash on social media about an anonymous close friend who she called insecure and doing things to set her up for the kill. She won't say the person's name but most people thought it was Cynthia. #TheBlogs took NeNe's posts and ran with whatever out of the neck theories they could conceive, and NeNe did this because she knew she'd create this kind of a still. But anyway, it's not Cynthia. Cynthia called NeNe to discuss this. NeNe refuses to say who it is and makes it a point to say that Cynthia is not a close friend anyway. Cynthia is taken aback by NeNe's comment but she's okay with moving on.
Porsha let's out a sigh after NeNe continues her trash talk about how she confronts actual friends to their faces and Mrs. Leakes thought it was cute to mimic the sigh and added, "I'm so big over there. Blimps." WTF! Seriously, what is wrong with her? Body-shaming anyone, especially a pregnant woman, is wack. And as if NeNe is sample size! You would have thought NeNe learned to chill with the verbal warfare by getting kicked off the Xscape tour for her rape comments to that heckling fan but nope. A narcissist gon' narcissist.
Anyway, then we get on the topic of NeNe unfollowing everyone and honestly, none of the girls are really fazed by it. This is exhausting. We finally end the episode with NeNe telling Cynthia that NeNe has been a more supportive friend.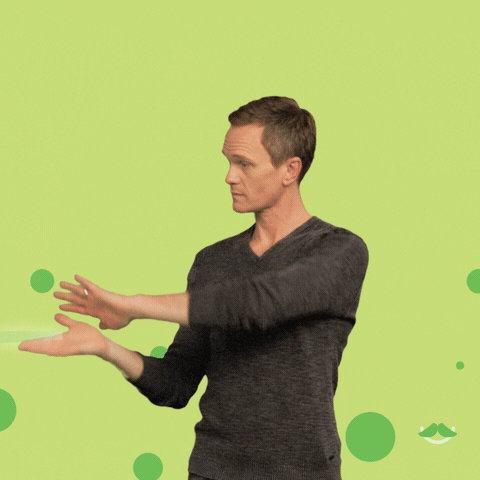 Let's pick this back up next week. More drama soon come.
RELATED POSTS
'RHOAS11' Recap: Kenya Moore's Return Causes NeNe To Have Another Tantrum
'RHOAS11' Recap: Marlo Hampton Picks Up Sheree's Role As Carrier Pigeon
More from Hello Beautiful