Tonight's episode of Love and Hip-Hop Atlanta comes with shenanigans from some of our favorite trouble makers. Tiarra stops by to visit Scrapp Deleon (he can only legally stay at his mom's house and sister's house) and she missed him. Like, missed him. She throws him all kinds of signs and signals and gets promptly blocked…at least for now. The visit is clearly not what Tiarra expected. There's a reason for this too, we'll get there in a sec.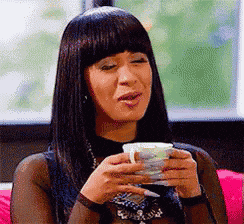 Tokyo Vanity teamed up with her friend Supa to create her own makeup line as part of Supa's Crayon Case Collection. You already know there's going to be a launch party, right? So that's where we are next. And then…Moniece from Love and Hip-Hop Hollywood walks in. Surprise! Moniece is friends with and Tokyo Vanity, who also introduces her to Sierra. Moniece reveals that she's in Atlanta to work on her music and because she met a guy. She's keeping it tight-lipped about who it is but we know by now that it's Scrapp. And that's the real reason he tried to play Tiarra to the left.
Scrappy is back. He got into a car accident and crushed some part of his leg which led to him, Bambi and Bambi's mom moving in with Momma Dee. The real kicker here is that Momma Dee and Momma Bambi don't like each other. Momma Bambi thinks Momma Dee does the most and Momma Dee thinks Momma Bambi is a nag. Let's fast forward to the latter two's showdown though. It's every bit of kooky you'd think it would be, especially with Momma Dee involved! Basically, Momma Dee kicks Momma Bambi out of the "palace" and gives her a Motel 6 key.
Then we meet series new entry, Akbar V. She's a rapper who is new to Atl and she's on her grind. Akbar V is a street chick but she's trying to keep from letting her hood tendencies ruin her career goals because she sometimes likes to "beat b–ches up." With the help of her cousin Kandi, who made a guest appearance tonight and gave Akbar great advice (like, keeping her hands to herself and making sure that people know her more for her music than her drama), Akbar V has a head start. Kandi even financed Akbar's first and last month of rent. But here's the thing, if Akbar is a street chick with scrappy tendencies (no pun intended) then she's on the wrong show. Because we all know it's not a matter of if, but when someone is going to try it with her.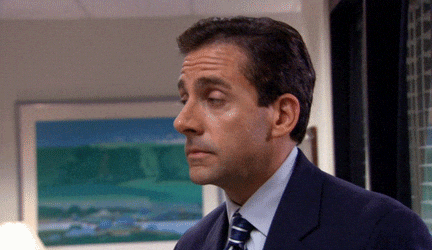 The episode ends with a near fight between Sierra and Tokyo Vanity. They were friends, but it looks like that might be over. Basically, this is fallout from earlier. Sierra had a workout session with a trainer and some friends. Tokyo was one of the friends present. Tokyo got frustrated with what the trainer wanted them to do and stormed out after cursing at Sierra. So, here, Sierra is stopping by to express her frustration with Tokyo and to explain that she wishes Tokyo took better care of herself. Basically, Tokyo has bad eating habits according to Sierra, and Sierra just wants her to clean up a little bit. Tokyo gets super in her feelings and feels like Sierra is just another person trying to change her. Sierra's stance is that she had a diabetes scare at 25 lost 60 lbs which improved her health. She just wants Tokyo to do the same. Mind you, Tokyo is eating some cheesy pasta and fried chicken as this convo is going down. Sierra decides to bogart Tokyo's food, that she cooked from scratch, and throw it out. Obviously, this only pisses Tokyo off even more. This leads to them arguing back and forth and they even get in each other's faces for a sec. Tokyo shoves Sierra and tells her to get out. Sierra actually seems genuinely hurt.
It's obviously Sierra cares about Tokyo and probably means well (you never know when cameras are rolling), but it's also obvious that Tokyo is triggered by all of this so Sierra should fall back. Tokyo will come around when and if she wants…without force.
RELATED POSTS
'LHHATLS8' Recap: Spice Paints Herself White To Promote Colorism Awareness
'LHHATLS7' Recap: Stevie J And Erica Mena Engage In Verbal Warfare
More from Hello Beautiful