Love and Hip-Hop New York finally wraps up its 9th season with part two of the reunion. Safaree actually shows up. He says he's late because of a family emergency. But we really know he's just over it and it shows. Joe and Safaree get into it over him not being transparent about Erica and Safaree is showing a different side of himself. He's feeling extra froggy when he repeats that his situation with Erica is none of his business and he calls Joe a clown then says that Joe and Cyn are turning up for TV. Cyn steps in and tells them to calm down but Joe isn't about to fight Safaree. He has too much to lose. Eventually, Cyn gets the situation calmed down and tries to talk to Safaree. It's a communication thing. Safaree probably should have given them the heads up given that several people on the cast have had a major issue with Erica. At the same time, Safaree is being protective of Erica because he loves her. Eventually, Safaree apologizes to Cyn and we finally move on…kind of.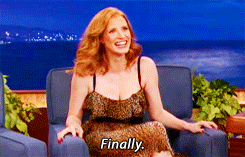 But then Nina Parker asks Rich Dollaz his deal with Safaree. Rich expresses his displeasure in a shady way by saying that Erica is "however many d–ks removed from him." Basically, Rich is pissed about Safaree lying to him about whether he was dating Erica or not. Safaree gets froggy again and comments that Rich's jeans are tight. Then Rich goes completely left and tries to run up on Safaree but you know security got him together. Yandy jumps in, in Safaree's defense saying she understands him taking up for his woman.
Mariahlynn and Nya Lee get into it again. We get it, they don't like each other. They're tough, yatta yatta. Security won't let them fight though. So that's that. At some point all the tough talk is moot.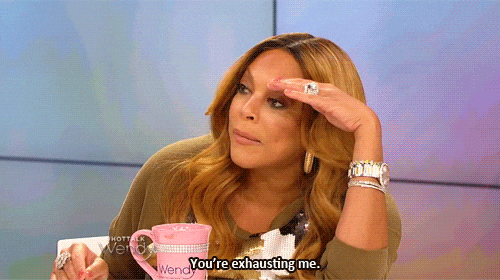 Finally, we talk to Rich about the status of Miracle's case. She goes to trial in April and she's facing up to 20 years if she doesn't take a plea. Rich says they're weighing options so Nina asks Remy what Miracle has to look forward to with the trial and what she should do since Remy went through it herself. Remy says Miracle should take the plea. If Miracle takes the plea she's looking at two years probation and a felony on her record. Miracle doesn't want a felony on her record so she wants to try to fight it. Basically, she's being stubborn and needs to quit playing. We all know that conviction rates in these situations are high. Good luck. Hopefully Rich will be back next season with good news about the case.
RELATED POSTS
'LHHNYS9' Reunion Recap: Rich Dollaz Rebukes MariahLynn's Undying Love