Love and Hip-Hop Miami Begins with Amara fake practicing for her trip to New York. Prince is present and so is Shay and of course, Jojo comes up. Amare mentions the drama going down between her and Jojo but seems to want to work it out. Shay tells Amara that Jojo isn't really her friend and she'll find that out soon. Amara tells Shay that she doesn't feel comfortable even talking to her since her loyalty lies with Jojo. Shay repeats what she said about Jojo then bounces. In this case, Shay is actually right. But we'll get there.
Trick Daddy has learned by now that Khaotic asked Joy out on a date and he's annoyed. His rhetoric is that Khaotic is wrong for asking a married woman out. As if he and Joy haven't been in divorce limbo for years because of his man-baby shenanigans. Anyway, he's also annoyed because Khaotic asked him for a feature. So, his plan is to challenge Khaotic to a cook-off (because apparently, Trick is a phenomenal cook). If Khaotic wins then he'll hop on that feature. Khaotic obviously really wants that feature because having Trick on his project would be a big deal. Pero like…Trick ain't the only big name in Miami to go after.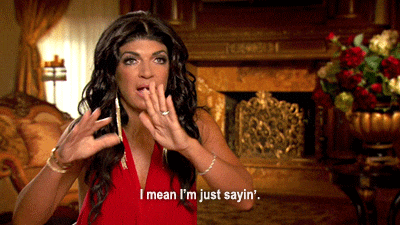 Back to Amara. She's back from NYC and by this time she has learned Bobby Lytes and Jojo have been hanging tight and she's mad because Bobby Lytes has been talking smack about her but Jojo said nothing. This is really silly. But whatever. Later on We find Jojo and Bobby Lytes kicking it and Jojo tells Bobby Lytes that she went to a "spiritual advisor" because her life isn't going well. The "spiritual advisor" told her that a "girl she considers a sister" put roots on her.
The insinuation is that Amara put roots on Jojo.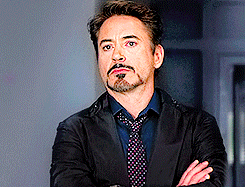 Considers a sister though? Did they just meet like last season? Also, roots? [insert Soulja Boy voice] ROOOOTS?
Not that it's not possible, but seriously? Let's pretend this actually happened, why would Amara put roots on Jojo of all people. Jojo, who isn't even in the same industry and isn't pursuing the same interests.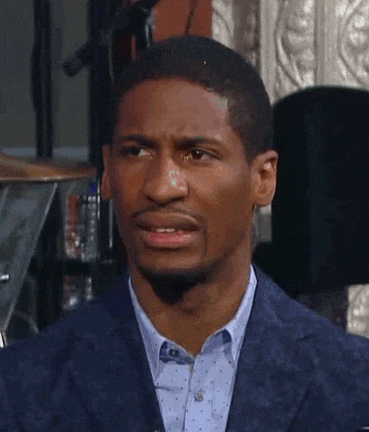 So, now we're at Amara La Negra's showcase. Liz and Prince are there too and of course, the gossip starts. Liz says that her relationship with Prince has been so much better since Prince cut Bobby out of his life. Bobby is the common denominator of toxicity. Thanks, Captain Obvious!
Anyway, Amara thought it was a good idea to invite Bobby and Jojo to her showcase so they can "talk."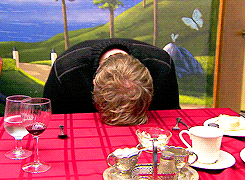 This happens after Amara's performance and all hell breaks loose. Jojo and Amara have a tense discussion and the only resolution is that they are no longer friends. Then Bobby shows up wearing an Afro wig.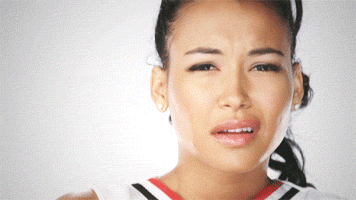 He gets rowdy too, of course. Liz jumps in. Bobby throws the wig at Liz. Amra calls him out for coming at a woman like that and security gets him out o there, but not before Bobby accuses Amara of doing voodoo. Amara is just like:
This whole thing is dumb. Obvi.
Now we're at the cookoff. Khaotic got Hollywood on his team but the real deal is about what the other people will do when they get there. At the moment, Amara seems to be the only one missing. Bobby shows up and kinda sorta apologizes to Prince for the drama he caused. Prince reluctantly accepts the apology but he's kinda like whatever because an apology from Bobby is still shady and Bobby definitely had some snippy things to say about Liz in the midst of delivering his apology. They do at least keep it cordial though.
There's a quick break from the other drama when Trick Daddy arrives in a food truck. Khaotic and Young Hollywood accuse him of cheating, which is accurate. Trick made them think this was a grill off so how is he gonna come with all these amenities.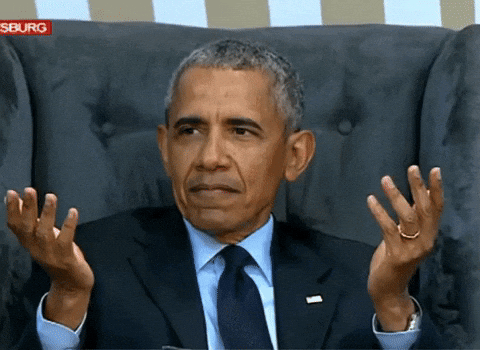 Now Khaotic is shook. But in fairness, he actually owns a barbecue restaurant so he might end up okay.
Back to the other messy though. So, Bobby decides to take Jojo over to Veronica Vega so they can talk their issues out as if that ever works. That conversation only ends up with Veronica getting the random (and silly) idea that they fight for charity and if she wins they don't be friends but if Jojo wins they can be friends, then Jojo thinks it's a dumb proposition so she tries to act hard and tells Jojo they should fight right now. Veronica is with it but of course, security got that on lock.
Next week we find out who won the cookoff though. Who's rooting for Khaotic, the underdog?
RELATED POSTS
'LHHMIAS2' Recap: Amara La Negra Forces Jojo To Choose Which Friend She Rocks With
'LHHMIAS2' Recap: Tarana Burke Assists Jessie Woo With Past Trauma