We were all pretty disgusted confused by Peter Gunz's lovers' triangle with fellow Love & Hip-Hop: New York stars Amina Buddafly and Tara Wallace.
We wondered, why can't these women stop making babies with this man? What keeps them so attached? Are they still shockingly hypnotized by his red leather baseball jersey from back in the '90s?
Thanks to Amina, who also just gave birth to the couple's second child, we have a little hint as to what's keeping the sister-wives linked to the estranged lyricist emotionally. And it begins with the letter D. In a post-and-delete stunt, Amina showed the world her straying hubby's morning wood. Check out the unedited photo here.
So, we're sitting here like: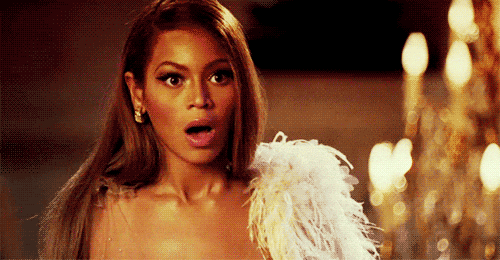 That pretty much sums it up.
RELATED STORIES:
AM BUZZ: Amina Buddafly & Peter Gunz Give Birth To Second Child; The Rock Comes For His Co-Stars & More…
'L&HH ATL' Star Mimi Faust Tells Tara Wallace: 'I Feel Your Pain'
'LHHNYS6' Reunion Recap: Amina Really Is Pregnant Again By Peter 'Vasectomy Fail' Gunz
HelloBeautiful Radio
Our staff has picked their favorite stations, take a listen...