1. Life Lessons We Learned From 'Blackish'
Source:abc
ABC's Black-ish is a true comedic gem. Even though the Johnsons are living the 'American Dream,' the family is still grappling with how to handle racial issues in a modern world. The Johnson kids steal the spotlight as they attempt to find their footing in their household and in the outside world. Within these episodes, the children teach us all important lessons about life. Here are a few of them.
2. Stand Up For Yourself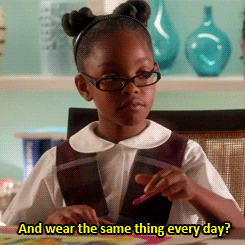 The kids are used to getting punked by their "hood cousins" on holidays. On Halloween, though, they decide to fight back much to their parents dismay. They learn in the process though that words hurt, and sometimes, it's better to be the bigger person.
3. Will You Be Watching?
Source:Getty
The NAACP Image Awards Show is back for its 47th year on Feb. 5. Tune in on TV One at 8/7 C for the red carpet and 9/8 C for the ceremony!