LIKE HelloBeautiful On Facebook!
1. Tyra's The Woman Of Many Faces
So what does this one say?
2. Hey Tyra, Are You Happy To Be 40?
Oh.
3. Tyra Does Not Approve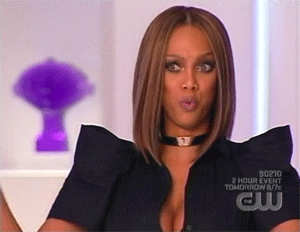 So get your life together.
4. Word Of Advice From Tyra
Keep your eyes on the prize!
5. No Really…
Keep your eyes on that damn prize!
6. All My Single Ladies!
Whoa uh ohhhh!