NeNe Leakes is not here for the 'he said', 'she said' drama.
It was recently reported, by Radar Online, that NeNe's run on 'Fashion Police' would be cut short due to a "huge power struggle going on" between NeNe and her cast mates.
A source close to the cast allegedly claimed that NeNe was "trying to steal the spotlight" and her larger than life personality was making it difficult to film the show.
But, let's just be clear Miss NeNe is a professional! The reality TV star took to her Twitter to clear the air this evening and set the record straight.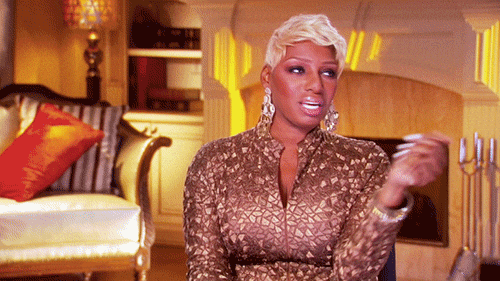 Take a look at what NeNe had to say below:
Beauties, do you think this was a case of sabotage or is someone telling a little white lie?
RELATED LINKS: 
'RHOAS8' Recap: NeNe Leakes Surprises The Crew In Jamaica But Everyone Isn't Thrilled
Nene Leakes Takes 'Fashion Police' & Does Her Best Toni Braxton Impression
Marlo Hampton Checks Nene Leakes For Disrespecting Their Friendship
Also On HelloBeautiful: