LIKE HelloBeautiful On Facebook!
1. We Get It Jay Z, You're Rich
We've heard Jay boasting what he owns in various songs; only to Google it and find out that we'd have to hold our rent for at least 5 months to be able to pay for it.
But it's Jay's SCC clothing line at Barneys that is a blatant testimony of his out-of-touch richness. A $700 cashmere ski mask? Jigga what?!
In honor of Jay's growing bank account and ego, we've gathered his richest GIFs for your viewing pleasure.
2. A True Test Of Your Richness…
Is how much Kanye West loves you.
3. Rich People Marry Beyonce
and make her fall "Dangerously In Love."
4. Rich People Only Do Courtside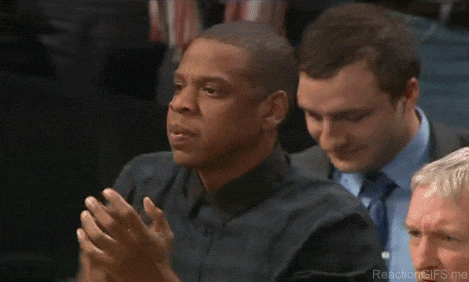 Because they own the team.
5. Rich People Don't Need A Mic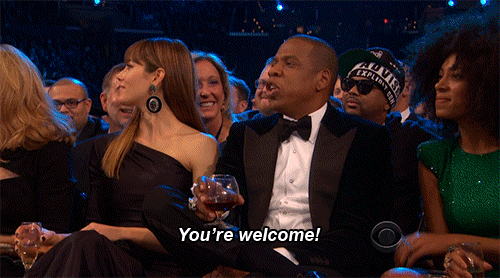 Andddd anytime anyone says, "Thank you," they know it's for them.
6. Rich Men Have Secret Handshakes
That you could never afford.
7. Rich People Don't Want You Reading Over Their Shoulder Either
Especially when it's Beyonce.
8. Rich People Have Rich Friends
Even when their friendship don't make no kinda sense.