Beef abounds on tonight's episode of Love and Hip-Hop New York. Kimbella is still reeling from Juelz Santana's news, so she calls Juju over for comfort. Let's refresh for a sec. Juelz Santana either has to take a plea deal and get 18 months in prison, or he goes to trial and faces a mandatory of five years. Usually, people who go to trial do not fare well. Both situations are trash (and so is the system) and he's not sure which route he's going to take (despite it being obvious). Juju can relate because her father did 20 years in prison after turning down a plea deal.
Let's fast forward a bit. Jonathan is back. He links up with Kimbella and Cyn to talk about how his upcoming birthday party. He wants it to be all fun and games but Kimbella and Yandy have a problem with each other. Well, Kimbella has a problem with Yandy and Yandy is pretending that she couldn't have possibly done anything to offend Kimbella. Kim feels like Yandy has been a crappy and fake friend who has left her hanging on a couple of occasions—especially that time when Kimbella pulled up to Little Mendeecees' birthday party to protect Yandy from Mendeecees' baby mamas. Kim's side of the story is that Yandy told her to do that, but Yandy wasn't even there and later maintained that she didn't know Kimbella was going to do that, which basically made Kim look silly. Meanwhile, Jonathan has beef with Juju because he claims she stole a radio show idea that he came up with for the two of them and pitched the show without him. Hold that thought.
The positive vibes on tonight's episode come from Joe Budden and Cyn Santana. Last week, she was pissed that he didn't want to go to a hotel with him to get it on and insulted his "senior citizen d." This week. Joe Budden gets back on Cyn's good side by bringing her cereal in bed initiating the much-needed conversation about what they've been going through. Cyn explains that she got so pissed because she felt rejected and that she needed sexual validation from him, especially now that she's feeling insecure about her postpartum body. Joe apologizes and surprises her with a vacation to Cabo. If you follow them on the gram then you saw the photos. It seems to have gone well, but we'll watch it play out.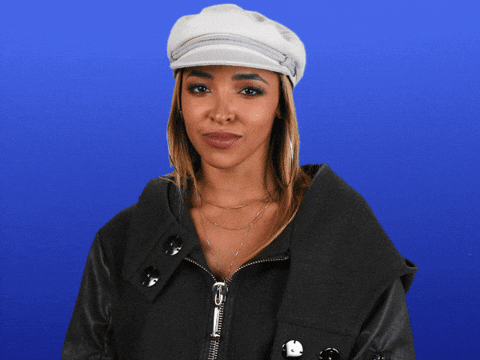 Kimbella is still cool with Juju so she has no problem kicking it with her girl. She rehashes her Juelz Santana drama again and then the Yandy drama. Juju thinks Kimbella should get right with Yandy, especially since she went through the prison drama with Mendeecees. Kimbella refuses (working extra hard for her storyline) and then we get to Jonathan's party. Jonathan didn't invite Juju to his party but Yandy did so she plans to go to support. She's totally oblivious to the fact that Jonathan has a problem with her (not even the party snub is a sign) but Kimbella fills her in. Now she feels some type of way about Jonathan telling everyone but her that there was an issue.
Now the scene is Jonathan's birthday party. It starts off on a fun note with Anais back in the mix. She sings a Marilyn Monroe rendition of happy birthday to the man of the night. She's still crazy, and he has a good laugh. But you already know it all goes downhill swiftly and Juju and Kimbella come waltzing in. Juju says she came to celebrate him but heard he had a problem with her. Jonathan is irritated and rightfully assumes Kimbella is the one who told Juju. He catches an attitude and asks why Kimbella would bring Juju to his party knowing the potential for drama and then he tries to make it seem like Kimbella was talking trash too (for the record, she wasn't, she just agreed with him that Juju could come off as aloof and dassit). Then Anais gets involved and starts talking about how Juju said she didn't have any class at a reunion. You know, bringing up old ish aka fighting for her camera time. Anais gets dramatic enough to scare everyone into thinking that someone might throw hands, but it doesn't go that far because she leaves. Jonathan steps aside with Juju to talk, because this is the appropriate place of course, and goes into the radio show theft spiel. Then Kimbella steps in and starts barking at Jonathan for trying to make it seem like she was talking smack about Juju. Then Yandy walks in.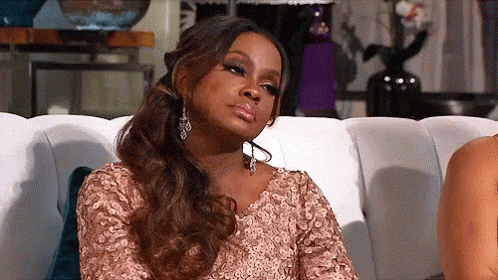 Yandy and Kimbella get their chance to "talk." Kimbella starts yapping again about the party and Yandy being fake, yatta, yatta, yatta. Yandy is super unbothered and basically tells Kimbella to stop displacing her anger. It's obviously super condescending and triggers Kimbella even more. No hands or drinks are thrown, but this also doesn't get solved either.
RELATED POSTS
'LHHNYS9' Recap: Juelz Santana Gets Frustrating News About His Gun Case
'LHHNYS8' Reunion Recap: Safaree And MariahLynn Had A Thing Going On In A Bath Tub