If there are a few things my friends will tell you about me, they would definitely agree that I am eternally looking for a solution to make my hair grow, keep my wrinkles at bay and make my home feel like its own mini-oasis. So when I got the opportunity to review a new female-owned product that promises to check off all of those boxes, I was all over it. Enter Silked Pillowscarf, a new brand of made-in-the-USA silk pillowcases that are meant to keep your hair protected and stop your cotton pillowcases from absorbing all of the moisture in your skin.
Founded by two mixed-race entrepreneurs, Phoenix Gonzalez and Sandra McCurdy, the company is currently in the process of raising funds to get their product off the ground. When I agreed to receive a sample knowing that they are in the early stages, I wasn't expecting much and I was pleasantly surprised by both the packaging and the product. They sent me the product in an adorable little zip pouch with a handwritten note and a card explaining what the product does. So I was already feeling good about it when I brought it home.
I took it out of the package and was immediately impressed with the gorgeous print. According to the information on their website, the scarf is made of 100 % Mulberry Silk Charmeuse (it just sounds fancy, doesn't it?). It promises to say "bye-bye to bed head, tangles, dry skin and sleep lines" using the secret to the stars of sleeping on silk. (I wouldn't go so far as to say that's necessarily a secret, as most women of color I know are well aware that we should be sleeping on silk pillowcases, hence why they are readily available at the beauty supply store for a very small price.) This item is currently going for $50 a pop so in my head, I said, this really better be worth it (although, to be fair, this is because these are prototypes and they are attempting to go to market with a lower price point).
That being said, to my pleasant surprise, it was worth it, at least if we are talking about look and feel. The silk feels wonderful and it's not your average beauty supply store fabric. Not even close, in fact. It's rich and soft and sleeping on it, I never once felt my face get hot or my head slide all over the place the way I sometimes feel with my $5 beauty supply case. It was comfortable and it also looked beautiful on my bed.
So let's get into the promises it makes. Silked Pillowscarf says that it will help "your hair and skin retain its natural moisture giving you glowing skin and healthy hair every morning."
Let's break down the hair part first. But first — back story. I recently went for my second big chop and my stylist constantly reminds me that I should be wrapping my hair every night. But, unfortunately, I am lazy as hell. So most nights I just sleep on my beauty supply store case and wake up with my mini curly fro looking like I just stuck my finger in a socket. As so, I usually find myself spritzing my hair completely every morning to restore moisture lost and get my head looking presentable enough so that I won't scare my neighbor's kids. I was very pleasantly surprised  that on my first night of sleeping on the Silked Pillowscarf, I didn't wake up looking crazy. So normal did I look that my husband even commented on it, asking me if I had wrapped my hair because it looked so … nice. In my head, I thought to myself, OK this thing is MAGIC because in the 3 years I've been married, I've never gotten a first-thing-in-the-morning compliment.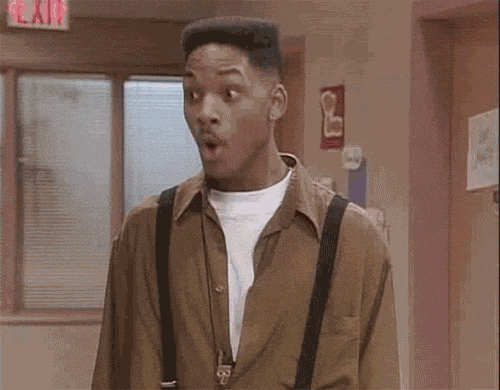 Major win! By the second day, it was definitely back closer to my usual crazy bedhead, but I still was able to rock my curls without having to completely re-wet them, which saved me a good 15 minutes of styling. For me, that's a 2-day revolution and I am happy with that.
As for the skin promise. Well, considering my birthday just passed last week and I am comfortably checking off a new box on the age front, I am always thinking of ways to combat wrinkles. I am an admitted face sleeper (it's not cute) and so I read on in horror on their site when they revealed that dermatologists can actually tell which side of your face you sleep on because of fine lines and wrinkles. Combine that with my chronically dry skin and you have a girl who was pretty hype to see if sleeping on Silked would help my wrinkles.
I have to say this was less noticeable in terms of noticing an immediate difference, but it seems like that is something that will be harder to measure. I mean I also have to be realistic that it is just a pillowcase, it's not magic. So I will give it some more time.
Anti-wrinkle properties and bed-head aside, I was also pleasantly surprised at the shape of the case. Because it's not a standard case, it opens on both sides so you could technically fit it over anything from a throw pillow (don't judge me, sometimes I sleep on them) to a King size pillow. I liked that because it also allows for easy transfer if you're traveling or spending the night somewhere else.
Overall, I was very satisfied with the product and am excited to see where the duo takes things next. I am always down to help out WOC on their entrepreneurial endeavors and this is one I can definitely get behind, especially if it keeps my hair looking fly and fab!
You can see more about their product in the video below and donate to their campaign by clicking here.
Disclosure: The founders of the company Silked Pillowscarf sent me a sample product for review. All opinions are my own.