It's that time of year again. Ok, who are we kidding, it's always that time of year. Time to travel! And instead of waiting for your flaky best friends to confirm that ticket purchase to Colombia (because of a glitch fare you found), go ahead and buy it.
MUST READ: Places Women Should Not Travel Alone
Solo travel is something that everyone should experience. Whether you're going to another state or adding more stamps to your passport, it's every woman's duty to go on a trip alone. Before your nerves kick in and talk you out of it, just know, there's several perks. Here's the biggest ones: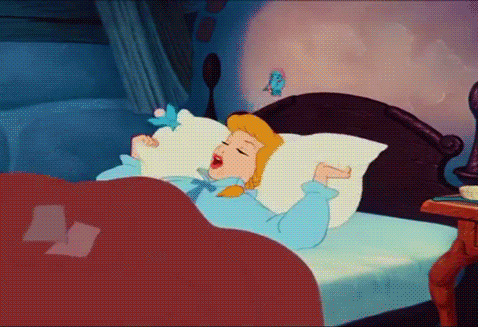 1. Sleeping In
Many times when traveling in groups, there's always at least one friend who wants everyone to follow their strict itinerary. And while you're there to see the sights, you don't want to lose your sleep for it. You're on vacation for goodness sake! Sleeping in is a luxury and when you're traveling solo, you get to luxuriate.
2. Random (Responsible) Hookups With A Local
Don't clutch your pearls, you know when you're on vacation, your conquests don't count. As long as you're responsible and the person isn't a killer (we're not sure how to test this one out), then you're fine! And there's no judgey friends there making you feel like a slut. And we all know that vacation hookups are the most romantic!
3. Meeting New Friends
Just because you didn't travel with friends doesn't mean that you don't want to make them at your destination. When you're solo, it can be very intimidating to do out, but once you bite the bullet, you'll end up meeting some randoms that will contribute to your vacation fun!
4. Your Selfie Game Will Be On Fleek
When you're traveling alone, you're still going to want to take photos. Not only will you have a ton more photos of the beautiful local scenery without you in it, but your selfies will be a plenty. And if you're taking a ton of selfies, there's a big chance that you'll become a pro at them.
5. There's No Limit To How Much You Eat
Let's clear up any confusion: Vacation=new places to eat, always. And when you're alone, you can go anytime, anyplace because there's no one else around. Word to Janet.
6. Me Time!
God knows the main reason we need vacation is time away from it all. This includes people. There's nothing like getting away and completely unplugging and tapping into yourself. We underestimate how important me time is to our lives. Close off from everyone at least one day in your vacation and see how it relaxes you!
What do you love about traveling solo?
RELATED STORIES:
How Can I Quit My Job And Travel The World?
SHE TRAVELS: Amanda Epe Explores The World As A Black British Woman In Her Memoir 'Fly Girl'
More from Hello Beautiful