Miley Cyrus posted a few photos of herself with a very major part of her face missing–her eyebrows. Whether they're bleached or waxed/shaved completely off, I'm over here like…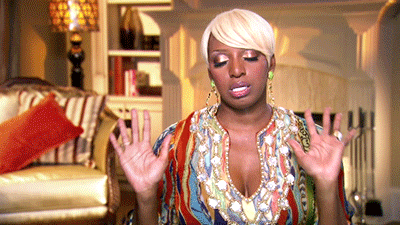 And I bet Miley is somewhere like…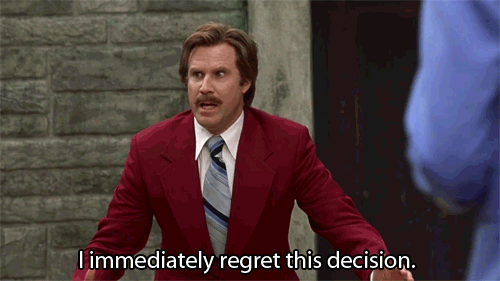 Must Read: BED HEAD: How To Properly Wrap Your Hair At Night 
Here's the thing. Eyebrows are very important to a woman. They shape our face. And without them, we look like…
Miley…you have our attention. Use it. Sheesh!
What do you think about Miley's lack of brows?
LIKE HelloBeautiful On Facebook!
Related Stories:
PLEASE STOP: Miley Smokes A Blunt On Stage, Wears Revealing Tupac/Biggie Dress & I'm Not Here For Her Antics [OPINION]
'The Roots' Will Almost Make You Stop Hating Miley Cyrus
Also On HelloBeautiful:
37 photos
Launch gallery
These Are What Beautiful Black Bodies Look Like...
1 of 37
1. Beautiful Black Bodies
Black women come in all shapes, builds and skin tones. We take pride in our curves, six packs and svelte silhouettes. Let's just say, we keep it fierce at all times! In celebrations of our gorgeous, scroll through this gallery of stunning Black celebs showing off their fabulous figures.
Source:Instagram
2 of 37
2. Jada Pinkett Smith
Source:Instagram
3 of 37
3. Serena Williams
Source:Instagram
4 of 37
4. Porsha Williams
Source:Instagram
5 of 37
5. Ashanti
Source:Instagram
6 of 37
6. Beyonce
Source:Instagram
7 of 37
7. Draya
Source:Instagram
8 of 37
8. Ciara
Source:Instagram
9 of 37
9. Tracee Ellis Ross
Source:Instagram
10 of 37
10. Rihanna
Source:Instagram
11 of 37
11. Angela Simmons
Source:Instagram
12 of 37
12. Chrisette Michele
Source:Instagram
13 of 37
13. Amber Rose
Source:Instagram
14 of 37
14. Gabrielle Union
Source:Instagram
15 of 37
15. Danielle Brooks
Source:Instagram
16 of 37
16. Marjorie Harey
Source:Instagram
17 of 37
17. Chanel Iman
Source:Instagram
18 of 37
18. LaLa
Source:Instagram
19 of 37
19. Nicki Minaj
Source:Instagram
20 of 37
20. Jennifer Hudson
Source:Instagram
21 of 37
21. Taraji P. Henson
Source:Instagram
22 of 37
22. KeKe Palmer
Source:Instagram
23 of 37
23. Eva Marcille
Source:Instagram
24 of 37
24. Misty Copeland
Source:Instagram
25 of 37
25. Venus Williams
Source:Instagram
26 of 37
26. Jillian Hervey (Lion Babe)
Source:Instagram
27 of 37
27. Malaysia Pargo
Source:Instagram
28 of 37
28. Lana Gem
Source:Instagram
29 of 37
29. NeNe Leakes
Source:Instagram
30 of 37
30. Melanie Fiona
Source:Instagram
31 of 37
31. Chilli
Source:Instagram
32 of 37
32. Sonya Richard Ross
Source:Instagram
33 of 37
33. Kenya Moore
Source:Instagram
34 of 37
34. Jill Scott
Source:Instagram
35 of 37
35. Jeanette Jenkins
Source:Instagram
36 of 37
36. Trina
Source:Instagram
37 of 37
37. Toni Braxton