Miley Cyrus posted a few photos of herself with a very major part of her face missing–her eyebrows. Whether they're bleached or waxed/shaved completely off, I'm over here like…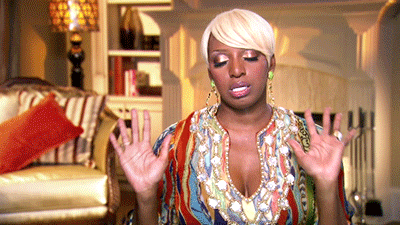 And I bet Miley is somewhere like…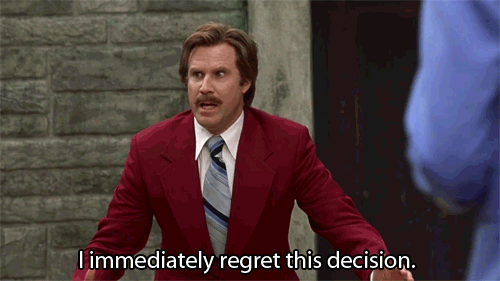 Must Read: BED HEAD: How To Properly Wrap Your Hair At Night 
Here's the thing. Eyebrows are very important to a woman. They shape our face. And without them, we look like…
Miley…you have our attention. Use it. Sheesh!
What do you think about Miley's lack of brows?
LIKE HelloBeautiful On Facebook!
Related Stories:
PLEASE STOP: Miley Smokes A Blunt On Stage, Wears Revealing Tupac/Biggie Dress & I'm Not Here For Her Antics [OPINION]
'The Roots' Will Almost Make You Stop Hating Miley Cyrus
Also On HelloBeautiful:
50 photos
Launch gallery
Source:Getty
1 of 50
1. Lady O
We don't have to tell you how much we love our FLOTUS, or how much we swoon over her who and what she's wearing. We've followed her every fashionable move since the Obamas entered the White House. In celebration of Michelle Obama's impeccable style, here are some of her most memorable looks she's ever rocked, beginning with this weekend's CBCF look. Check it out.
Source:Getty
2 of 50
2. Michelle Obama's Best Looks Ever
Source:Getty
3 of 50
3. Michelle Obama's Best Looks Ever
4 of 50
4. Michelle Obama's Best Looks Ever
Source:Getty
5 of 50
5. Michelle Obama's Best Looks Ever
Source:Getty
6 of 50
6. Michelle Obama's Best Looks Ever
Source:Getty
7 of 50
7. Michelle Obama's Best Looks Ever
Source:Getty
8 of 50
8. Michelle Obama's Best Looks Ever
Source:Getty
9 of 50
9. Michelle Obama's Best Looks Ever
Source:Getty
10 of 50
10. Michelle Obama's Best Looks Ever
Source:Getty
11 of 50
11. Michelle Obama's Best Looks Ever
Source:Getty
12 of 50
12. Michelle Obama's Best Looks Ever
Source:Getty
13 of 50
13. Michelle Obama's Best Looks Ever
Source:Getty
14 of 50
14. Michelle Obama's Best Looks Ever
Source:Getty
15 of 50
15. Michelle Obama's Best Looks Ever
Source:Getty
16 of 50
16. Michelle Obama's Best Looks Ever
Source:Getty
17 of 50
17. Michelle Obama's Best Looks Ever
Source:Getty
18 of 50
18. Michelle Obama's Best Looks Ever
Source:Getty
19 of 50
19. Michelle Obama's Best Looks Ever
Source:Getty
20 of 50
20. Michelle Obama's Best Looks Ever
Source:Getty
21 of 50
21. Michelle Obama's Best Looks Ever
Source:Getty
22 of 50
22. Michelle Obama's Best Looks Ever
Source:Getty
23 of 50
23. Michelle Obama's Best Looks Ever
Source:Getty
24 of 50
24. Michelle Obama's Best Looks Ever
Source:Getty
25 of 50
25. Michelle Obama's Best Looks Ever
Source:Getty
26 of 50
26. Michelle Obama's Best Looks Ever
Source:Getty
27 of 50
27. Michelle Obama's Best Looks Ever
Source:Getty
28 of 50
28. Michelle Obama's Best Looks Ever
Source:Getty
29 of 50
29. Michelle Obama's Best Looks Ever
Source:Getty
30 of 50
30. Michelle Obama's Best Looks Ever
Source:Getty
31 of 50
31. Michelle Obama's Best Looks Ever
Source:Getty
32 of 50
32. Michelle Obama's Best Looks Ever
Source:Getty
33 of 50
33. Michelle Obama's Best Looks Ever
Source:Getty
34 of 50
34. Michelle Obama's Best Looks Ever
Source:Getty
35 of 50
35. Michelle Obama's Best Looks Ever
Source:Getty
36 of 50
36. Michelle Obama's Best Looks Ever
Source:Getty
37 of 50
37. Michelle Obama's Best Looks Ever
Source:Getty
38 of 50
38. Michelle Obama's Best Looks Ever
Source:Getty
39 of 50
39. Michelle Obama's Best Looks Ever
Source:Getty
40 of 50
40. Michelle Obama's Best Looks Ever
Source:Getty
41 of 50
41. Michelle Obama's Best Looks Ever
Source:Getty
42 of 50
42. Michelle Obama's Best Looks Ever
Source:Getty
43 of 50
43. Michelle Obama's Best Looks Ever
Source:Getty
44 of 50
44. Michelle Obama's Best Looks Ever
Source:Getty
45 of 50
45. Michelle Obama's Best Looks Ever
Source:Getty
46 of 50
46. Michelle Obama's Best Looks Ever
Source:Getty
47 of 50
47. Michelle Obama's Best Looks Ever
Source:Getty
48 of 50
48. Michelle Obama's Best Looks Ever
Source:Getty
49 of 50
49. Michelle Obama's Best Looks Ever
Source:Getty
50 of 50
50. Michelle Obama's Best Looks Ever